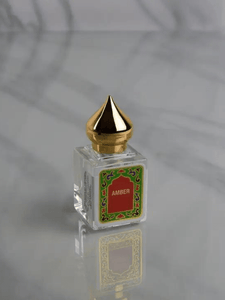 10ml Amber Oil Perfume
Regular price
$19.99
$19.99
Nemat's Amber Oil Perfume is one of our most popular and loved frangraces!
The Amber Fragrance Oil from Nemat has a subtle yet long-lasting scent - one drop goes a long way. This fragrance blends with your body chemistry to create your own unique scent. This is Nemat's signature "skin-scent" with fresh, inspiring, soft and clean notes.
This is also one of our most popular fragrances and frequently featured in the press. With its clean soft, amber note, its subtle fragrance will linger throughout the day.
Great for sensitive skin & noses!